Tinroof Vintage
Shear, cream, polyester, pleated minidress. I absolutely love this dress but I won't be bidding for three reasons: 1. it's polyester, 2. the waistline of the dress is one inch too small and 3. the dress length is several inches too short. If I purchased this dress, not only would I have serious trouble bending down but I'd have two guts to worry about.
But I like it because it reminds me of this...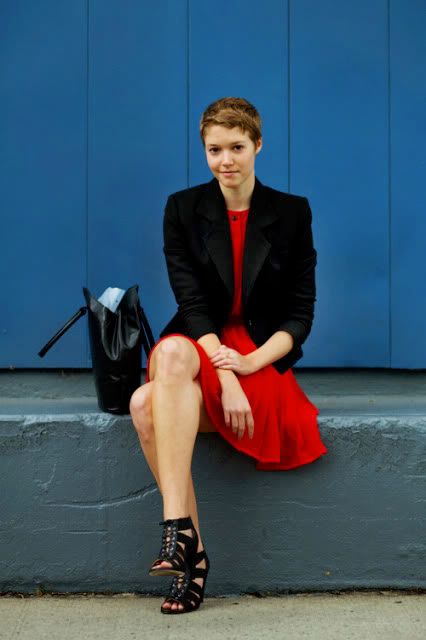 Courtesy of The Sartorialist
As you can see, the red dress is also pleated - I like the knee-length pleats much better. Both are cute dresses that aren't too girly and would look excellent with a fitted blazer and gladiator sandals. I love a minimalist outfit with some complicated shoes.
J